Abita Strawberry Lager 12oz 6pk Can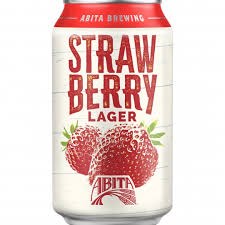 Louisiana
Abita Strawberry Lager 12oz 6pk Can
$11.99
Description
BEER INFO

Style: Fruit and Field Beer
ABV 4.2%
IBU 13
Louisiana

Notes / Commercial Description:
Strawberry Harvest Lager is a wheat beer made with real Louisiana strawberries, picked late in the season when they're at their sweetest. This brew has earned quite a reputation in a short time, causing the brewery to up their production year after year. When this brew is found, emails and phone calls fly to friends informing them of the store's location. Strawberry Harvest is a crisp, light lager with just a hint of strawberry sweetness.
Reviews
Customer Reviews
This product has not yet been reviewed.