Local delivery for orders from $35!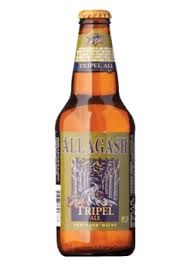 Allagash Tripel 12oz 4pk Bottles
$13.99
*Product Image may not represent actual product packaging
BEER INFO

ABV: 9.00%
Maine
Tripel Ale

Allagash Brewing Company
Maine, United States
allagash.com

Notes: This strong golden ale is marked by passion fruit and herbal notes in the aroma, with suggestions of banana and honey in the complex palate. The Tripel has a remarkably long and smooth finish.