Local delivery for orders from $35!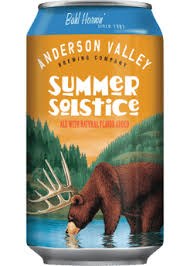 Anderson Valley Summer 12oz 6pk Cans
$12.99
*Product Image may not represent actual product packaging
BEER INFO

ABV 5%
IBU
California

Notes: Also known as Summer Solstice Cerveza Crema

Our Summer Solstice Seasonal Ale is a slightly sweet, malty session beer with a creamy mouth feel and clean finish. With hints of caramel in the nose and a touch of spice, it's become affectionately known as "cream soda for adults". The unique flavors and superior drinkability make for the ultimate refreshment on a hot summer day.