Local delivery for orders from $35!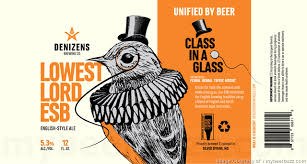 Denizens Lowest Lord ESB 6pk 12oz Canc
$11.99
*Product Image may not represent actual product packaging
BEER INFO

ABV 5.3
IBU
Extra Strong Bitter
Maryland

An English tradition, the extra special bitter is a more hop/malt forward version of the English Bitter. Our version uses a blend of English and American hops leaving a floral and herbal character balanced by notes of toffee and biscuit from the malt.