Local delivery for orders from $35!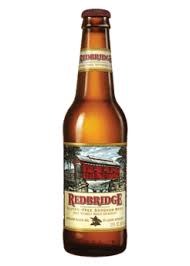 Red Bridge Gluten Free Lager 12oz 6pk Bottles
$10.99
*Product Image may not represent actual product packaging
Brewed by:
Anheuser-Busch
Missouri, United States
anheuser-busch.com

Style: American Amber / Red Lager

Alcohol by volume (ABV): 4.00%

Availability: Year-round

Notes / Commercial Description:
Rich, hearty and full-bodied gluten-free lager brewed from sorghum. Redbridge has a distinctively fruity hop aroma, a sweet toasted grain flavor and a well-balanced, moderately
hopped finish.