Local delivery for orders from $35!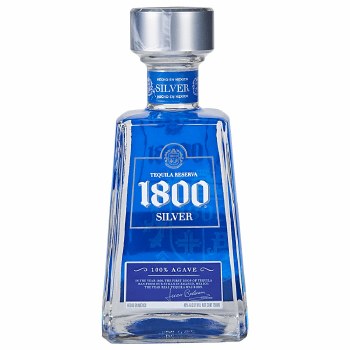 1800 Silver Tequila 750ml
$30.99
*Product Image may not represent actual product packaging
Product Details
1800 Silver Tequila is medium-bodied and smooth. It's pale yellow with roasted pepper and smooth prune on the palate. 1800 Silver Tequila is mellowed for 15 days in American Oak barrels with an added dash of aged reserve. Your recipients will love the super-premium 1800 Silver Tequila and its unique top that doubles as a shot glass! 1800 Silver Tequila can be sipped on the rocks or neat or as an ingredient in many cocktail recipes, including an Ultimate Margarita and Cosmolito.