Local delivery for orders from $35!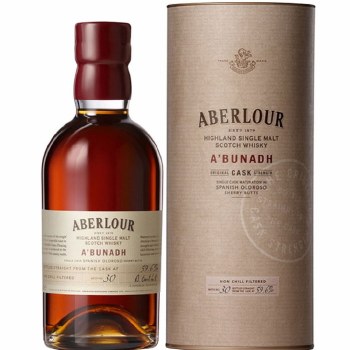 Aberlour ABunadh Single Malt Whiskey 750ml
$99.99
*Product Image may not represent actual product packaging
A'Bunadh [a-BOON-arh] is a whisky that is aged solely in ex-Oloroso sherry butts. A'Bunadh means "Original" in Gaelic and this was designed as a replica to a whisky produced at this distillery in the late 1800's. As this is produced in batches and bottled at cask strength, the alcohol percentage will vary.