Local delivery for orders from $35!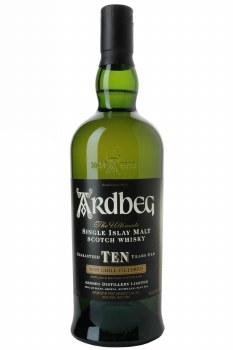 Ardbeg 10 Year Single Malt Whiskey 750ml
$71.99
*Product Image may not represent actual product packaging
Peat smoke and bandages right off the pour. Opens up to reveal more peat, more smoke, and more bandages. Menthol and eucalyptus lozenges. A hint of white grapes with more bold notes of peanuts, brine, grass clippings clogging a mower after cutting a wet lawn that had grown a little too long, a bit of sweat, and butter.