Local delivery for orders from $35!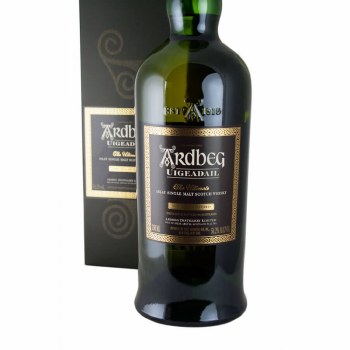 Ardbeg Uigeadail Single Malt Whiskey 750ml
$82.99
*Product Image may not represent actual product packaging
Rich and weighty with heady and smoky aromatics. At full strength, the initial aroma is a beguiling mix of warm Christmas cake and walnut oil fused with fresh ocean spice, cedar and pine needles, followed by a smoky coal fire and a deep scent of well-oiled leather. The sweetness of treacle toffee and chocolate-coated raisins bring indulgence through the smoke. With water, the deep smokiness increases in intensity, reminiscent of Christmas pudding on fire; flowering currants and warm baked banana-and-walnut bread.