Local delivery for orders from $35!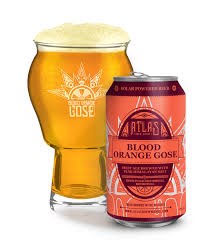 Atlas Blood Orange Gose 12oz 6pk Cans
$12.99
*Product Image may not represent actual product packaging
BEER INFO

AVB 4.4%
IBU 5
Gose
Washington DC

Light bodied and effervescent; slightly sour and a touch saline; sweet orange aromas up front followed by faint notes of berry. Atlas' Blood Orange Gose makes for a beautifully refreshing summer beer. Just enough sourness to quench your thirst on a DC hot summer day. The salinity will keep you coming back for more while the low ABV makes sure you don't regret it in the morning.