Local delivery for orders from $35!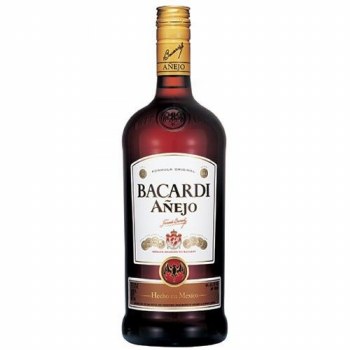 Bacardi Anejo Rum 750ml
$19.99
*Product Image may not represent actual product packaging
The first sip delivered a swirl of sweet vanilla, alcohol, and bitter cloves that is smoothed out by a honey note. Additional sips reveal toffee, pencil lead, black pepper, and subtle cooked banana notes. As the rum begins to fade the caramelized vanilla note takes over with a dry baking spice twist in a medium fade.