Local delivery for orders from $35!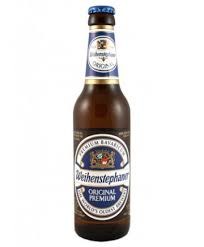 Weihenstephaner Orginal Lager 12oz 6pk Bottle
$12.99
*Product Image may not represent actual product packaging
Brewed by:
Bayerische Staatsbrauerei Weihenstephan
Germany
weihenstephaner.de

Style: German Helles

Alcohol by volume (ABV): 5.10%

Availability: Year-round

Notes / Commercial Description:
A good beer takes its time. The long storage makes our yellow bright lager, "Original", a flavourful beer enjoyed with fine poured, white foam. With a mild hoppy note and its pleasant fresh spicy taste, it goes very well with salads, poultry, stews or with a hearty snack. Brewed according to our centuries-old brewing tradition on the Weihenstephan hill.