Local delivery for orders from $35!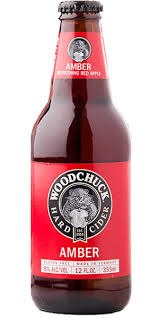 Woodchuck Amber Cider 12oz 6pk Bottles
$11.99
*Product Image may not represent actual product packaging
BEER INFO

ABV 5%
IBU None
Vermont
Apple Cider

Woodchuck® Amber is the original Woodchuck Cider. It's made from a blend of apples and fermented with champagne yeast to produce a great tasting and refreshing alcoholic drink. It's available in 6-packs and 12-packs, as well as on draft.